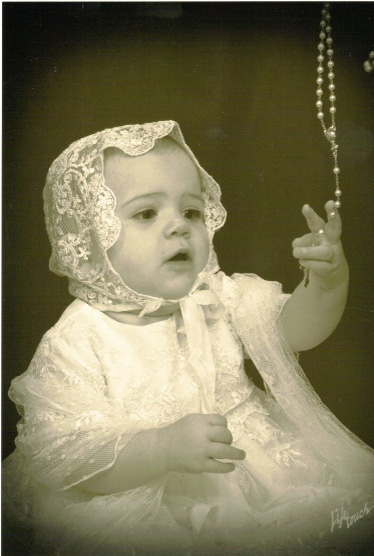 We received the following note along with this lovely portait back in 2006:
"I purchased the Memory christening gown for my daughter's baptism back at the beginning of July. The gown took my breath away when it first arrived…it was simply everything I had dreamed of for my daughter! The lace was so very soft, and it looked like something I found in my grandmother's attic!
After the baptism, I took my daughter to get her portrait taken in her gown. I just wanted to share the picture with you. The portrait looks like a family portrait from 100 years ago! The gown is magnificent, and the price just couldn't be beat. We received so many compliments that day, but the main compliment was how many people asked if my daughter was in a 3rd or 4th generation gown!
I will gladly tell all my friends about your site, and I will be shopping again for holiday clothing and perhaps a flower girl dress for my mother's St. Patrick's Day wedding in 2007! Thank you so much for such a lovely, treasured heirloom that will be handed down with pride and love!"