"For this child I prayed." These powerful words are special to my heart, evoking feelings of gratitude, faith, and hope. As I've worked on these sweet printable designs, the words have sunk deeper and expanded in meaning for me…I love how re-visiting verses can often bring new facets of understanding to one's mind.
Formatted in a 5×7 print size, this print would be great incorporated into a baby shower, christening party, or as meaningful wall art in a nursery; and in two different designs with six different color ways, there's one perfect for your special event–hope you enjoy!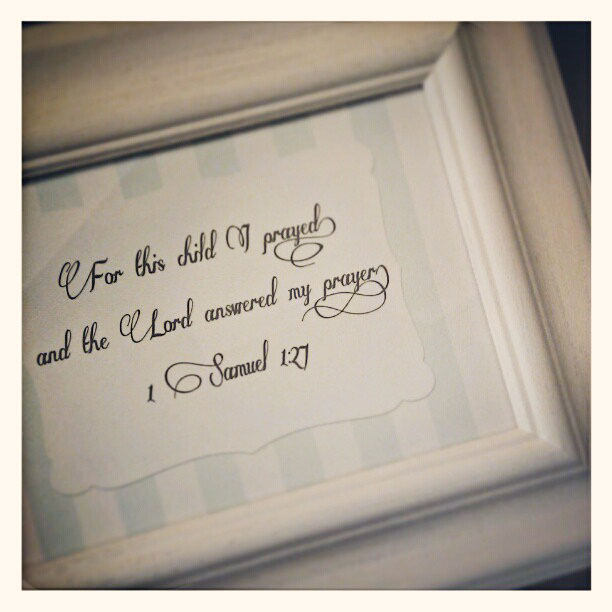 Click on the thumbnails below to download individual pdf files.
Design #1:
Design #2: