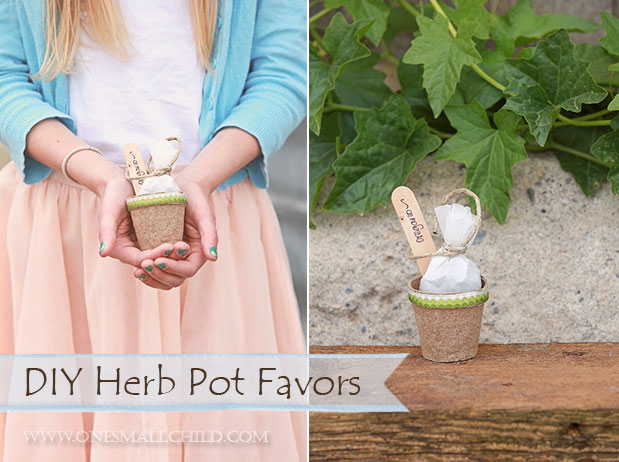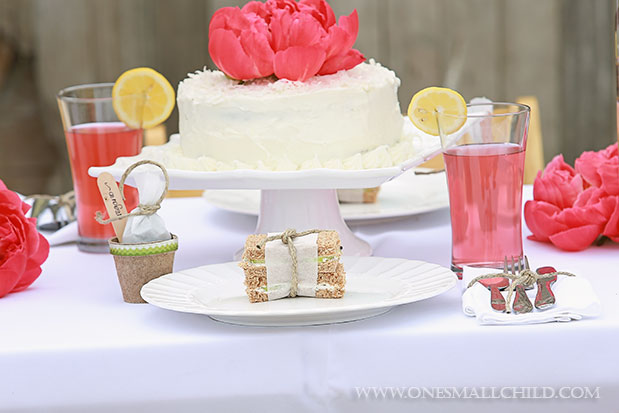 From our Christening Lookbook shoot: not only will these dainty herb pots look awesome on your party tables, they are a great little gift to send home with your guests as a memento of your pretty celebration. Even better, they're easy to make! Here's how to put them together: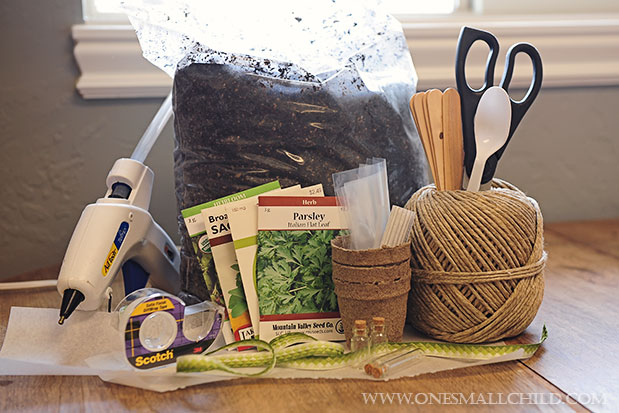 Materials needed:
Seed starter pots
Ribbon
Hot glue gun + glue sticks
Plastic baggies
Potting soil
Twist-ties
Parchment paper
Tape
Natural twine
Herb seeds
Small containers for seeds (I used tiny bottles, you could also use mini glassine envelopes)
Popsicle sticks
Scissors
Marker
Steps:
1-Glue ribbon to rim of pot.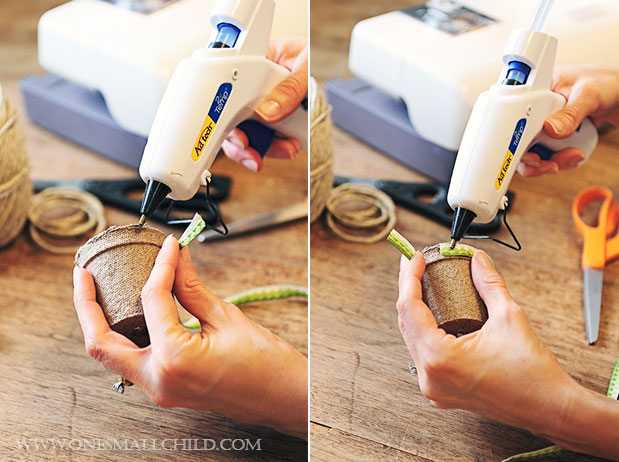 2-Spoon soil into plastic baggies, close each baggie with a twist-tie.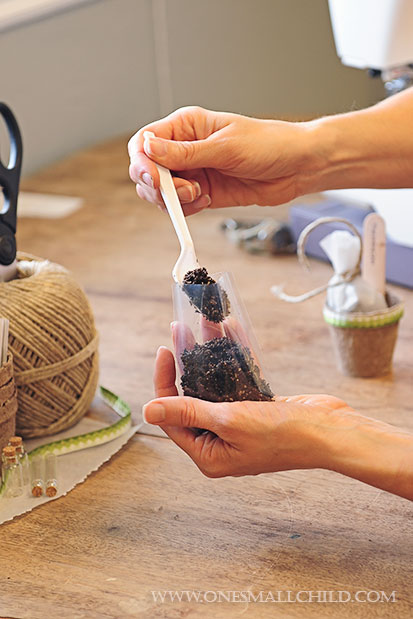 3-Cut parchment into a 4 1/2″ strip, wrap around baggie, seal bottom with tape.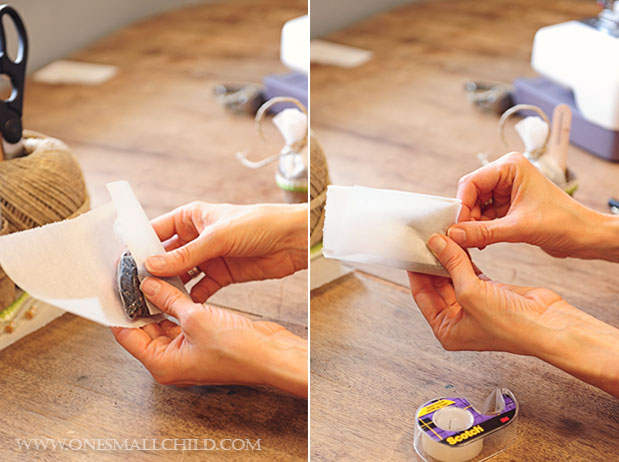 4-Twist the top of the parchment closed and tie with twine.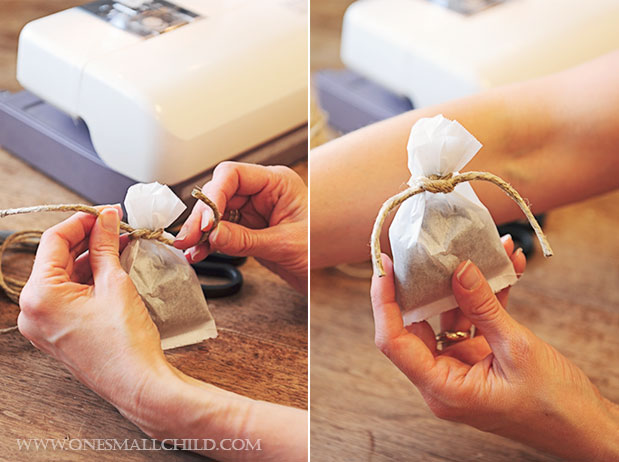 5-Sprinkle a few seeds in your seed container.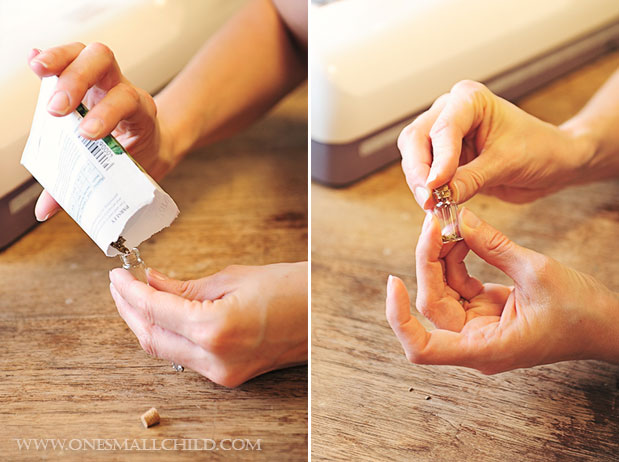 6-Trim popsicle stick to desired length, write herb variety.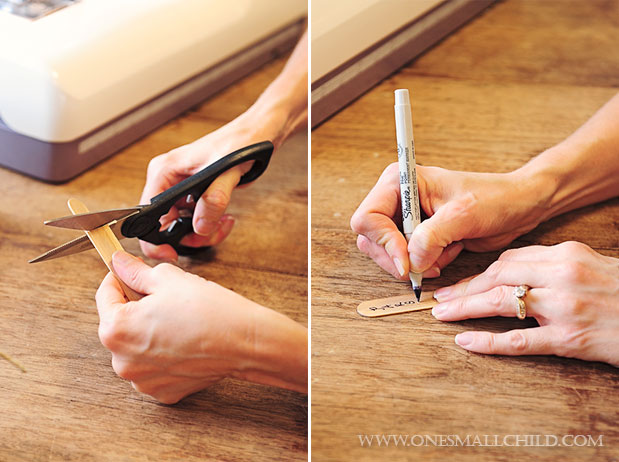 7-Place soil bag, seeds and variety marker in pot…and you're DONE!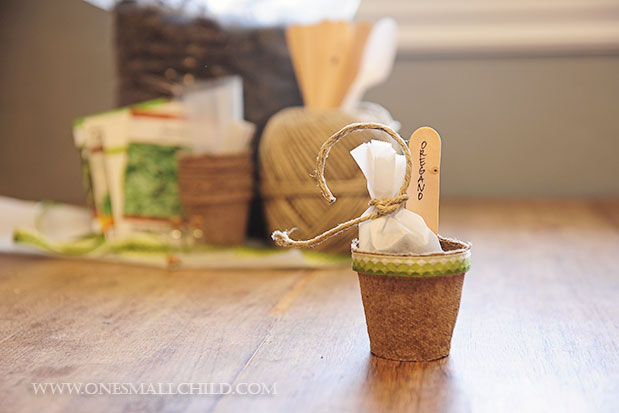 inspired by: project wedding