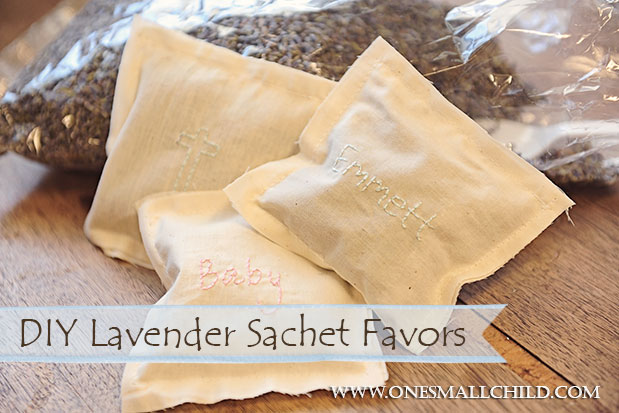 Hand-stitched with a tiny cross or Baby's name, these fragrant lavender sachets are a lovely take-away gift for your guests. Here's how to make your own!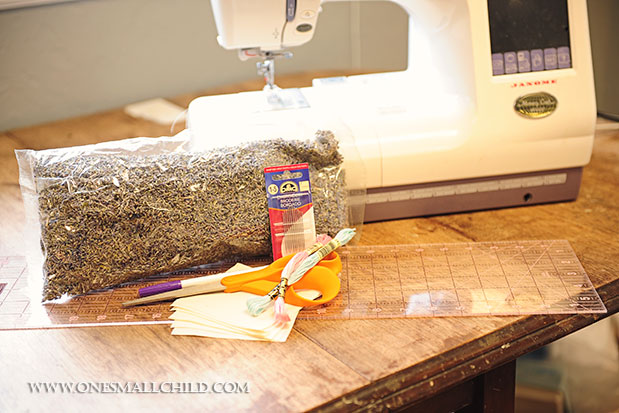 Materials & equipment needed:
scraps of muslin or linen fabric, cut into 4″ squares (2 pieces per sachet)
disappearing ink pen
ruler
needle
embroidery floss
dried lavender (I found mine at Amazon)
scissors
sewing machine
Steps:
1-Using your disappearing ink pen, draw a design on front muslin square for each sachet, I did two different versions.
Version A:
~Mark a straight line as a placement guide & write your desired word or name freehand ~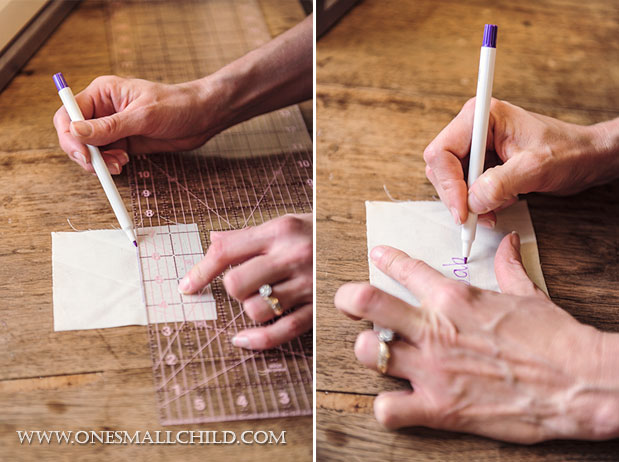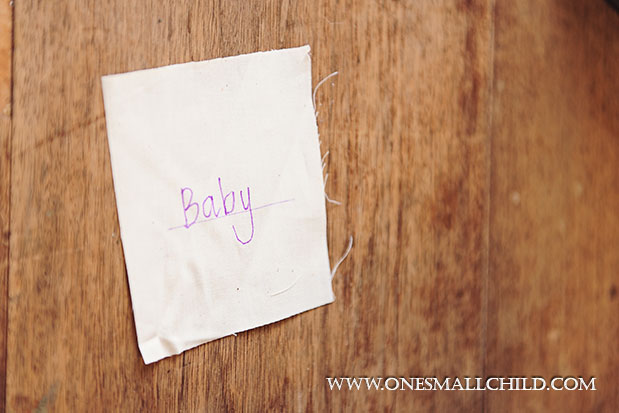 Version B:
~Mark your center point and use your ruler to draw a simple cross out of two rectangles. Mine measured 1 1/4″ tall by 3/4″ wide, and about 1/4″ spacing  ~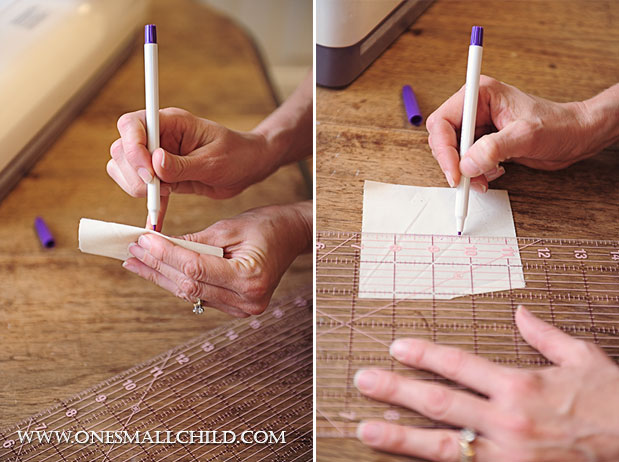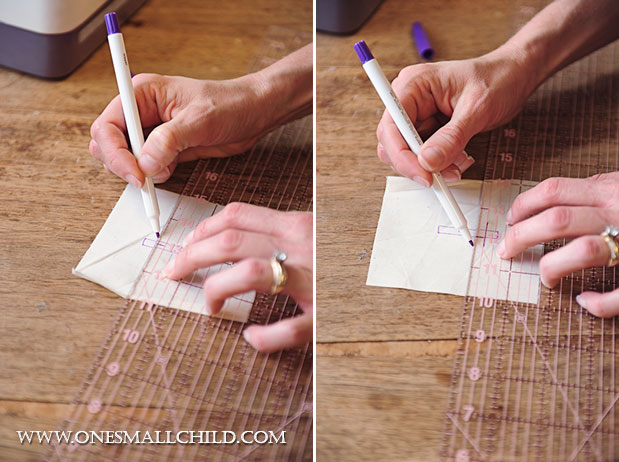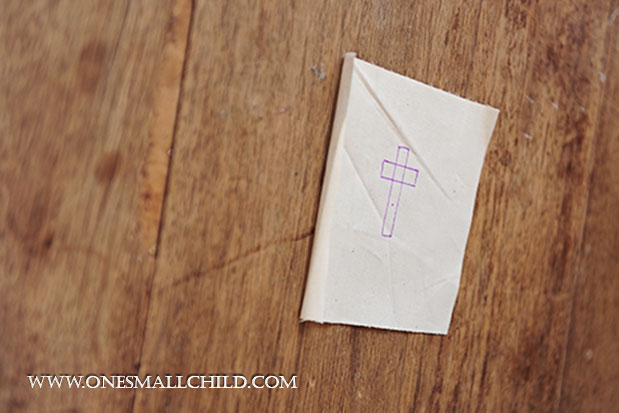 2-Hand stitch around your design with two strands of embroidery floss. Try to keep your stitches fairly equal in length, but don't stress about being exact: the charm of these sachets is the hand-stitched detail!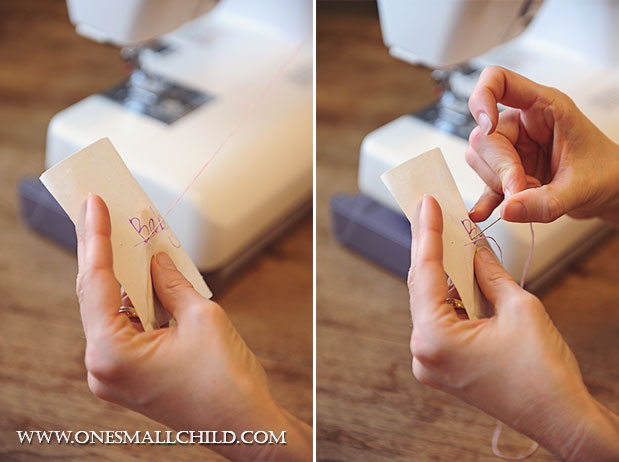 3-The still visible disappearing ink will eventually disappear on its own, but you can speed up the process with a little spritz of water…sometimes you have to give it a little scratch to make it fade completely.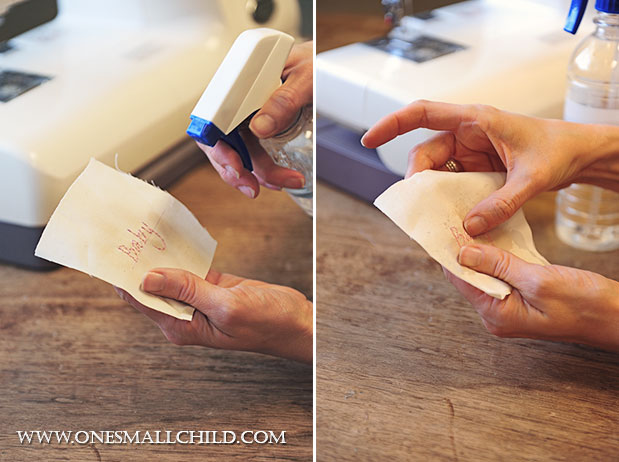 4-Place your embroidered front piece on top of the back piece , wrong sides together. With your sewing machine, stitch around 3 edges of the sachet. I used a 1/4″ seam allowance.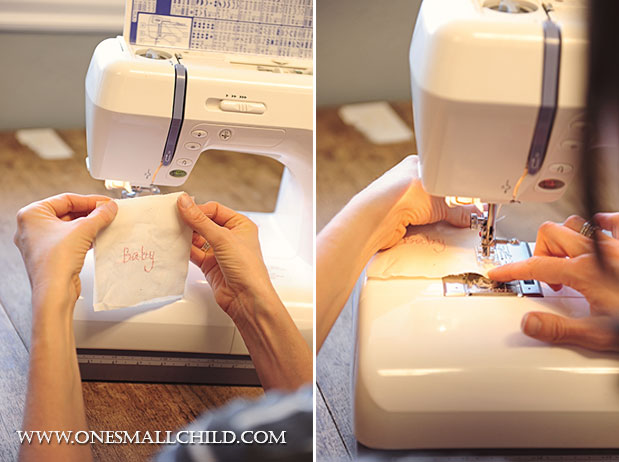 5-Fill with lavender…about 2/3 full.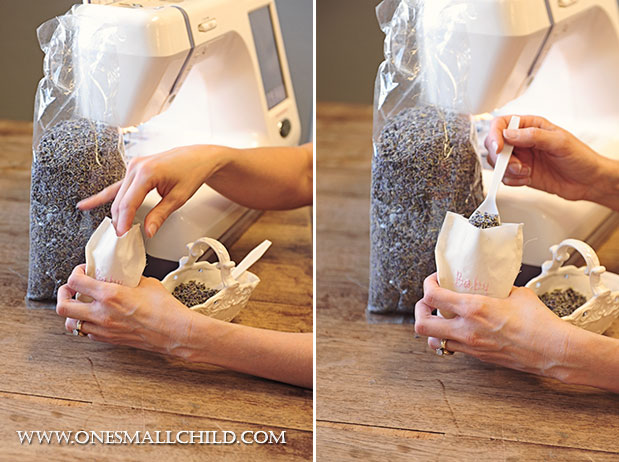 6-Stitch the top closed, and you're finished!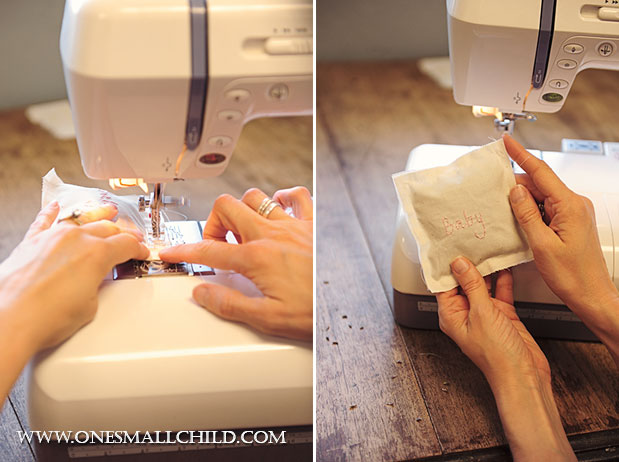 Here's the finished product in action for our recent Christening Lookbook photo shoot: