~GIVEAWAY CLOSED~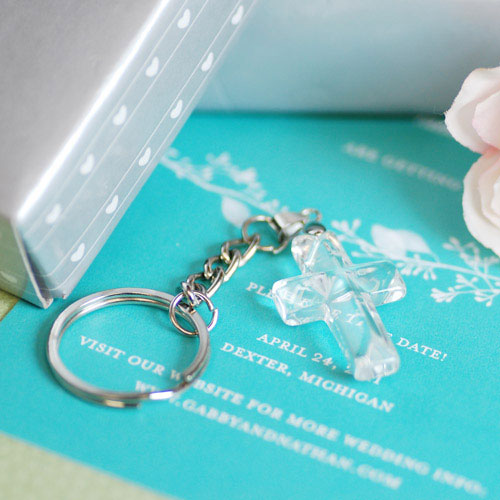 Your child's blessing or baptism day is a once-in-a-lifetime event, a day you'll remember for the rest of your life. It can take a lot of time and effort to put everything together: there's the ceremony to arrange, pretty christening clothes to find, invitations to send, after-ceremony dinners and parties to plan, and photographs to document it all. We do these things to mark the significance of the glad occasion, and to enjoy the companionship and support of our friends and loved ones.
Here's a time-saving tip for any who might be drowning in details: order personalized party favors! Favors are a great way to show a small token of thanks to those who come forward to participate and rejoice with you; they lend a touch of thoughtfulness and a punch of personality to your party…and they can be very time-consuming. Fortunately, the talented folks at Beau Coup offer an extensive selection of favors for all your celebration needs, and each is easily personalized to fit your event. Here are a few of my favorites from their gorgeous line of Baptism and Christening favors:
Mmmm, darling jars of sweet honey:
Personalized ribbon: your own name, date, or special phrase added to this luscious satin ribbon will lend an elegant, sentimental air to anything you wrap it with…the options are endless!
Personalized hand sanitizer…so practical! And CUTE!
And my all-time favorite: caramel popcorn…good times, there!
Beau Coup has generously offered a $25 gift certificate for one lucky reader! To enter, share your favorite Beau Coup party favor in a comment on this post. For additional entries, follow us on Twitter or tweet about the giveaway…just drop another comment here to notify me of your add/tweet. This giveaway will end on Monday, July 12th, 2017 at 10:00 pm MDST.