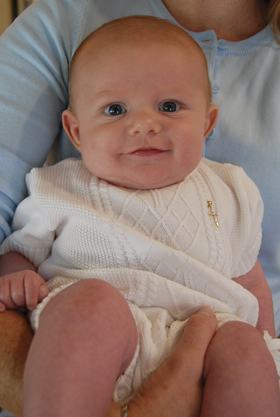 Little Colin looks handsome as can be in his Braeden knit christening outfit! His mother, Karen, said:
"Just wanted to pass along photos of our little man's big day. Thank you so much for the speedy shipping…the outfit got to us in plenty of time! Colin looked great and the outfit fit beautifully. Thanks for being a part of such a special day for our family!"
P.S. We're out of stock in all but two sizes of this little outfit…we'll have more next summer!