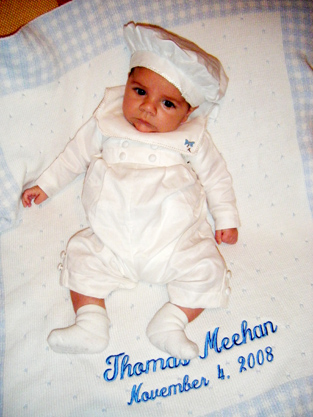 Look at this handsome little guy! His mother, Kerry, writes,
"I just wanted to send a photo of my son, Thom, in your Mason Christening outfit (no longer available).  He was Christened on January 4, 2009 in Northern Ireland, and we received so many compliments!
We are returning customers as we had purchased your Brady outfit for our nephew in Philadelphia.
Thank you for such excellent service!"