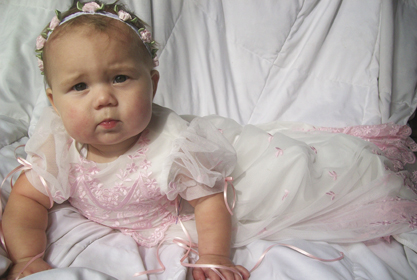 This lovely pic comes from Kadie, along with her comments:
"Just wanted to let you know I got my dress today.
I couldn't wait to put it on her. She's my first girl after 3 boys and I am pregnant with another boy. So she's special.
It is perfect.
I've sent a picture to see how precious this dress looks on her.
Thank you,
I love it.
I wish you had reviews for the dresses on your website. I'd make a 5 star review for the quality and beauty of this dress."