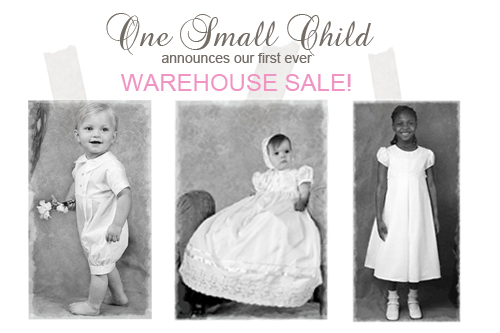 That's right! We've been cleaning house, and boy, do we have a lot of scorching deals for everyone within driving distance! Here's the lowdown:
When: July 30 & 31, 2010 … from 8 am to 2 pm
Where: 26 N. 470 W. Blackfoot, Idaho
We'll have a large selection of:
christening ~ baptism ~ blessing gowns and outfits
flower girl dresses
communion ~ LDS baptism dresses
baby blankets, booties, bonnets
beautiful knit baby sweaters, rompers and dresses
warm and cozy velour baby outfits and blankets
wide variety of holiday baby dresses
Prices start at $3.00, nothing over $35.00!
Feel free to contact us with any questions…we'd love to hear from you and can't wait to see you, your friends and family–let them all know!
P.S. Thanks to all who entered our christening bodysuit giveaway this week, and congratulations to our winner, Claude, we'll send your AWESOME set of camisole bodysuits out right away!