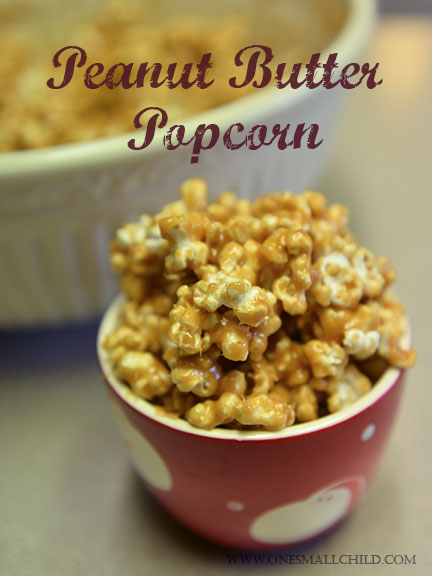 One of my favorite family traditions as I was growing up was popcorn on Sunday evenings. This is one of our go-to recipes, and is definitely at the top of my comfort food list. It's fast, easy, and seriously addicting!
Ingredients:
-1 cup brown sugar
-1 cup white corn syrup
-1 cup peanut butter
-12 cups popcorn, popped
In a medium-sized saucepan, over medium heat, combine the brown sugar, corn syrup, and peanut butter. Stir frequently until the mixture boils. Remove from heat, pour over popped corn, and mix well. ENJOY!